Pittsburgh Foam Insulation
Locally owned and operated, Pittsburgh Foam uses the latest in technology to diagnose the sources of your heat sinks.  Armed with Tripolymer Foam, we cut down your heating and cooling costs, while still being friendly to the environment.
Key Staff Member: With over 28 years of experience, certified installer Rob Palmieri is ready to insulate your home or business.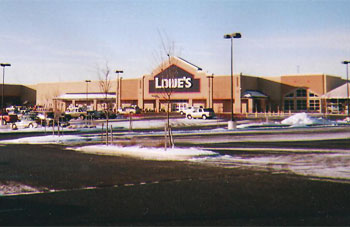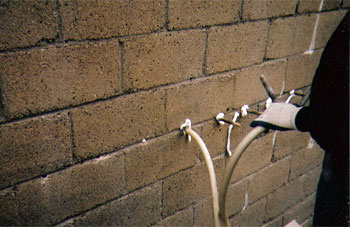 Installing the Tripoymer Foam
No Change to Your Home's Exterior/Appearance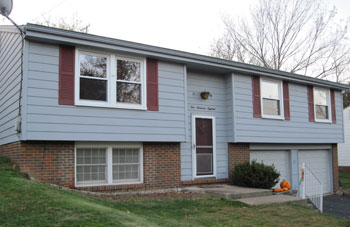 Another Satisfied Pittsburgh Foam Client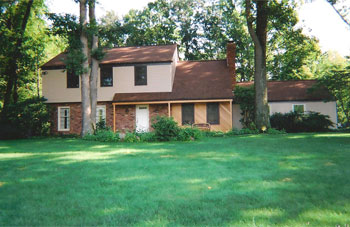 A Complete Finished Product Adds Value to Your Home
The Truth about Energy Savings
Why a truthful insulation contractor should not and can not promise a fixed dollar amount of heating or cooling savings
First, the comparison is always a known versus an unknown
If you don't insulate your home, you will not accurately realize the amount you saved if you did.
If you do insulate your home, you will not accurately realize the higher cost you would have spent if you didn't
Sure, you can see what you spent last year, however, your dollar cost for the next year's heating or cooling is a vague dollar amount regardless if you make improvements or not.
Your annual heating and cooling cost depends on the following 4 factors:
How cold is the winter? How hot is the summer? – Engineers measure this in degree days. For western PA the average winter is 5,950 degree days. However, the last four winters have been about 20% warmer than average. If we have an average winter, your heating fuel cost will increase 20%. If we have a colder than average winter, well let's not think about that, although scientist now predict a colder climate for the coming years.
The colder the winter, the hotter the summer, the more you will save with a foam insulated home.
What is the unit cost of the heating fuel? – The good news – it is not now at a record high. The bad news – It will not go much lower, and it is predicted to increase 10% to 30% over the next several years.
The higher the the fuel unit cost, the more you will save with a foam insulated home
At what temperature will the thermostat be set? – After a house is insulated, the incentive to turn the thermostat back is much less. Comfort now has a reasonable price in winter and summer. True, a 10 degree set back at night can still save 15% to 25%, with insulation it is a percent of a smaller cost.
The more comfortable you like it, the more you will save with a foam insulated home.
What is the thermal resistance of your home's envelope? – This is the biggest factor and you can control it. The best insulation is foam. It has the highest resistance to heat flow. The average un-insulated has an "R" value of about 3 to 5. After foam insulation is injection, this same wall now has an "R" value of 20 to 23. If the first three factors are the same as last year, every 100 square feet of foam insulated wall will save $30 to $60 dollarseach and every winter. Why the large $30.00 to $60.00 range. The R value comparison does not consider air filtration which is difficult to accurately measure and can vary with the wind speed and direction. It can range between 15% to 30% of your home's heating cost. Foam insulation virtually eliminates any air infiltration. Summer cooling cost savings have the same factors with lower dollars but with higher percentages
How many hundreds of square feet of outside walls are in your home?
Contact us for a free in-home (no high-pressure salesman) honest estimate.
Trypolymer Foam - the Clear Superior Choice
Tripolymer®foam insulation was developed by C.P. Chemical Company, Inc. in 1966 for use as a fire resistant thermal and acoustical insulation product to be utilized in commercial and residential structures.
In 1975, Tripolymer® foam products and their characteristics were expanded and refined with the help of a grant,
provided by the United States Department of Energy, under the Federal Non-Nuclear Energy Research and Development Act of 1974 (Public Law #93-577). Recognizing the inherent shortcomings of polyurethane and urea formaldehyde foams, the D.O.E. chose Tripolymer® as one of three products from a total of 7,000 to assist in further development.
After three years of intense research and testing, Tripolymer® 105 greatly surpassed all of the D.O.E. and C.P. Chemical's expectations, and was made available for commerce.
Unlike Polyurethane, which can be extremely flammable and emit large amounts of toxic gasses when burning, Tripolymer® will not drip or support combustion when subjected to fire, and the by-products of combustion are less toxic than those released from the burning of white pine, which is commonly used in residential home construction.
Tripolymer® 105, being composed of modified phenolic based methylene bound copolymers, is an extremely stable product. Unlike urea formaldehyde foam products, which have a tendency to decompose over time, samples of Tripolymer® foam installed under cement slabs for over 28 years show virtually no signs of damage from water, bacterial action, or mechanical stresses.
Tripolymer® Foam Insulation was specifically designed and formulated as a highly efficient thermal and acoustical cavity fill insulation. For 36 years, it has been specified and installed in more than 390 million square feet of new and existing commercial and residential construction.
Tripolymer®, with its extreme fire resistance, has been used extensively in schools, hospitals, universities, and residential housing
as insulation and soundproofing. Also, Tripolymer® has been used to increase the fire ratings of interior and separation walls where deficiencies exist.
When tested by independent laboratories (using the A.S.T.M. E-119 test criteria) with Tripolymer® installed in test walls, fire ratings were more than doubled in those wall systems. There is no other 'foam in place' insulation available that comes close to Tripolymer®'s fire resistance qualities.
Being of unique and patented chemistry, Tripolymer® foam insulation differs greatly from cement and urea formaldehyde foams.Tripolymer® has a significantly higher activity index (solid content) than urea formaldehyde products, and does not wet or
distort drywall systems as UF foams can during installation and drying.Tripolymer® foam is right at home when used in interior and / or exterior wood stud or steel frame wall systems.