Pittsburgh Foam Insulation
Locally owned and operated, Pittsburgh Foam uses the latest in technology to diagnose the sources of your heat sinks.  Armed with the latest technology Foam, we cut down your heating and cooling costs, while still being friendly to the environment.
Key Staff Member: With over 28 years of experience, certified installer Rob Palmieri is ready to insulate your home or business.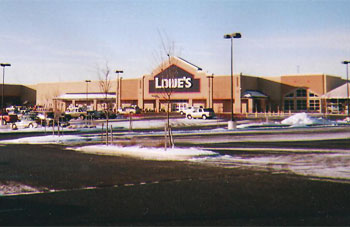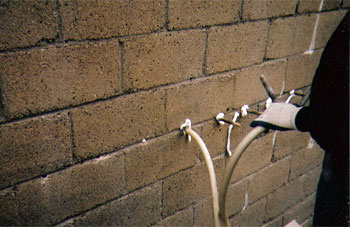 No Change to Your Home's Exterior/Appearance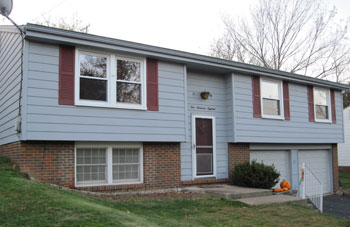 Another Satisfied Pittsburgh Foam Client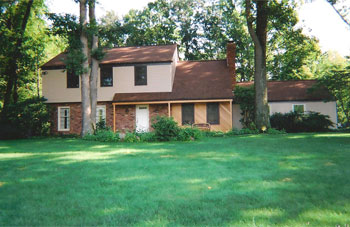 A Complete Finished Product Adds Value to Your Home
The Truth about Energy Savings
Why a truthful insulation contractor should not and can not promise a fixed dollar amount of heating or cooling savings
First, the comparison is always a known versus an unknown
If you don't insulate your home, you will not accurately realize the amount you saved if you did.
If you do insulate your home, you will not accurately realize the higher cost you would have spent if you didn't
Sure, you can see what you spent last year, however, your dollar cost for the next year's heating or cooling is a vague dollar amount regardless if you make improvements or not.
Your annual heating and cooling cost depends on the following 4 factors:
How cold is the winter? How hot is the summer? – Engineers measure this in degree days. For western PA the average winter is 5,950 degree days. However, the last four winters have been about 20% warmer than average. If we have an average winter, your heating fuel cost will increase 20%. If we have a colder than average winter, well let's not think about that, although scientist now predict a colder climate for the coming years.
The colder the winter, the hotter the summer, the more you will save with a foam insulated home.
What is the unit cost of the heating fuel? – The good news – it is not now at a record high. The bad news – It will not go much lower, and it is predicted to increase 10% to 30% over the next several years.
The higher the the fuel unit cost, the more you will save with a foam insulated home
At what temperature will the thermostat be set? – After a house is insulated, the incentive to turn the thermostat back is much less. Comfort now has a reasonable price in winter and summer. True, a 10 degree set back at night can still save 15% to 25%, with insulation it is a percent of a smaller cost.
The more comfortable you like it, the more you will save with a foam insulated home.
What is the thermal resistance of your home's envelope? – This is the biggest factor and you can control it. The best insulation is foam. It has the highest resistance to heat flow. The average un-insulated has an "R" value of about 3 to 5. After foam insulation is injection, this same wall now has an "R" value of 20 to 23. If the first three factors are the same as last year, every 100 square feet of foam insulated wall will save $30 to $60 dollarseach and every winter. Why the large $30.00 to $60.00 range. The R value comparison does not consider air filtration which is difficult to accurately measure and can vary with the wind speed and direction. It can range between 15% to 30% of your home's heating cost. Foam insulation virtually eliminates any air infiltration. Summer cooling cost savings have the same factors with lower dollars but with higher percentages
How many hundreds of square feet of outside walls are in your home?
Contact us for a free in-home (no high-pressure salesman) honest estimate.